Developers Need to Prevent Downtime at All Costs
Each developer who works on a web service bears incredibly huge responsibilities. Especially when it comes to eCommerce platforms, health services, or trading platforms, any downtime of the service can be devastating.
In the worst-case scenario, customers lose their trust in your platform and turn their backs on your service. That would be a total disaster for everyone who is involved in the incident, especially for the guy(s), who are responsible for the security and availability of the platform.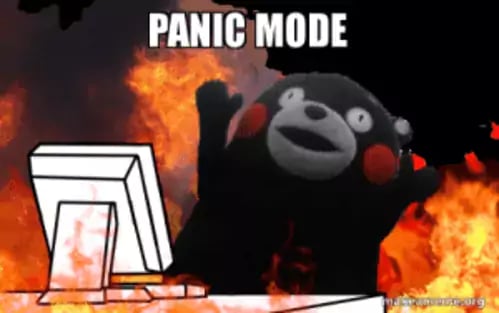 When your platform is down again!
But Why Is It So Hard to Secure Web Services?
Complex web services and platforms have many dependencies and different modules that communicate with each other. This makes it very difficult to secure these applications. Not only the individual modules need to be tested, but also the various interfaces (APIs) between the modules.
However, testing each module individually is incredibly time-consuming. Also, a great number of bugs probably remain undiscovered, because they only get triggered if all modules interact with each other in the running application. These unpredictable inter-dependencies represent a major security risk for many web services.
To Prevent Downtime, You Need to Automate Your Security Testing
To ensure the reliability and availability of your services, you will have no other chance than to test your web applications with a holistic approach. This means testing entire monoliths or microservice systems as a whole. But with so many test scenarios and edge cases to be covered, you definitely need some kind of automated security testing.
And if you think about it, it really makes sense to automate your testing process as much as possible for many reasons. By automating your security tests, you would finally have more time for all your other tasks AND your application would become more reliable and secure at the same time.
How to Fuzz Web Services? (The Big Picture)