Best Practices for REST API Testing
REST API testing is a prerequisite for the security and stability of interconnected services.
Learn How to Secure Your REST APIs
There are many different ways to test REST APIs. To help you find the solution that is best for your project(s), we have summarized all relevant information about REST API testing for you to either download or check out below.
What to Expect on This Page
How to Automate Robustness Testing for REST APIs
Due to the complex structure of REST APIs, automated testing is one of the most effective ways to ensure their security and stability. But not all automated testing approaches are equally effective. The fastest way to implement software test automation would be with black-box API testing tools, such as Burp or OWASP ZAP, potentially enhanced with some additional system tests.

Although these black-box approaches are somewhat automated, they leave plenty of room for improvement, as they still require testers to have prior knowledge about the system under test in order to be effective. Black-box tests are great to test APIs from an attacker's perspective. They generate test inputs randomly, from static corpora, from OpenAPI imports, or based on heuristics. However, such inputs often fail to reach complex vulnerabilities and edge cases, since they do not take code coverage into account. For example, a black-box testing tool would take the API request from above and try out countless different parameter settings in hopes of identifying a request that breaks something.

Automated white-box testing is far more effective at finding buggy REST API requests: Since they use information about the source code, white-box approaches can automatically exclude irrelevant parameter settings from the corpus. Through information about code coverage, they can find crashing REST API requests much faster and much more accurately. White-box automation also enables better reporting by providing code-coverage visibility. The advantages of this approach are especially useful to secure vast microservice environments that are connected through APIs, and projects that are expanding in size.
Testing Before Deploying vs After Deploying
While there are several different ways to test a REST API, one of the most helpful distinctions is to consider testing before and after deploying a service. In this case, this could mean deploying a REST API to a development environment or developer's workstation, deploying to an internal-only test or staging environment for testing by multiple individuals and teams, or deploying to production to some or all end users. Testing before deployment usually means unit testing, and testing either the underlying business logic of a REST API as well as the API service itself. Both testing before and after deployment are critical to ensure a high quality API.
Testing before deployment is effective for testing business logic and rules of the service. Functional unit testing is an excellent approach here, since the developer has full control over the source code and can create unit test cases based on the business requirements. Finding bugs and security vulnerabilities based on unit testing before deployment greatly reduces the risk of such defects affecting end users or even other developer teams that may use the API service. In addition, testing pre-deployment has the benefit of significantly faster execution time, since network connections are confined to a single machine or mocked out completely.
Security testing before deployment also has the benefit of lower execution time, Fuzz testing can be used to find major security vulnerabilities and defects in both the business logic layer and REST API service layer. The increased speed in testing pre-deployment increases the effectiveness of fuzzing overall. Security testing using fuzzing is an excellent way for application developers to "shift left" while using familiar test frameworks and tools.
Fuzz Testing for REST APIs
The most efficient way to implement automated white-box testing is with feedback-based fuzzing. Feedback-based fuzz testing is a form of data-driven testing, during which code instrumentation is used to measure the test progress within individual microservices and APIs. Through this instrumentation, the fuzzer collects information about test inputs, which it then uses to create further inputs that traverse even more code paths. Modern fuzzers can be customized to scan for specific bug classes and to remove blockers. Since this technology can be integrated into any build system, it enables developers to continuously test APIs for security vulnerabilities and stability issues.
As mentioned above, fuzzing a service pre-deployment or in-process is a great approach for security testing of a REST API because of the reduced latency of local testing. This allows feedback-based fuzz testing to execute faster and find vulnerabilities efficiently. Developers can take advantage of fuzzing during development of an API to find vulnerabilities even before deploying a service to an internal test environment.
In this recorded live coding session, I will demonstrate how to use fuzzing to automate your security testing for REST APIs, on an intentionally insecure web application (WebGoat) that is usually used for educational purposes.
What Kind of Web Vulnerabilities Can You Find With Fuzzing
In the webinar linked above, I am using the Code Intelligence App to build automated REST API testing cycles. The Code Intelligence app enables runtime error detection, advanced REST and gRPC API scans using JUnit. Here is an overview of some bug classes you can find with this fuzzing platform. Click here to see the full list.
| | | | |
| --- | --- | --- | --- |
| | Category | Reference | Severity |
| | Broken Access | OWASP A01:2021 | critical |
| | Cryptographic Failures | OWASP A02:2021 | critical |
| | Injections (XSS, SQL, …) | OWASP A03:2021 | critical |
| | Insecure Design | OWASP A04:2021 | critical |
| | Security Misconfiguration | OWASP A05:2021 | critical |
| | Vulnerable and Outdated Components | OWASP A06:2021 | critical |
| | Identification and Authentication Failures | OWASP A07:2021 | critical |
| | Software and Data Integrity Failures | OWASP A08:2021 | critical |
| | Security Logging and Monitoring Failures | OWASP A09:2021 | critical |
| | Server-Side Request Forgery | OWASP A10:2021 | critical |
| | Improper Neutralization of Input During Web Page Generation | CWE-79 | high |
| | Sensitive Cookie with Improper SameSite Attribute | CWE-1275 | medium |
| | Sensitive Cookie Without 'HttpOnly' Flag | CWE-1004 | medium |
| | Sensitive Cookie in HTTPS Session Without 'Secure' Attribute | CWE-614 | medium |
| | Insufficient Logging | CWE-778 | medium |
| | Logging of Excessive Data | CWE-779 | medium |
| | Exposure of Sensitive Information to an Unauthorized Actor | CWE-200 | high |
| | Generation of Error Message Containing Sensitive Information | CWE-209 | high |
| | Failed Assertion | CWE-617 | low |
| | Uncaught Exception | CWE-248, CWE216 | low |
| | Logic Issues | CWE-840 | low |
| | Infinite Loops | CWE-835 | low |
| | Denial of Service (DoS) | CWE-400 | low |
How to Get Started With REST API Testing
I hope you now have a broad overview of REST API testing and the different approaches to it. If you are curious about how fuzz testing can help you build more secure web apps, check out CI Fuzz. This tool provides support for common languages in web development such as Java and Kotlin and can effectively be used to fuzz server-side code during development. All you need to run it is a working unit test. After installing you can call CI Fuzz straight from the command line using @FuzzTest. If you ever ran a unit test you will be able to use it.
About Me
Hi, I'm Daniel Teuchert, a Senior Security Engineer at Code Intelligence
. As part of our customer success team, I support dev teams in automating their security testing and implementing modern fuzzing. I hold a master's
diploma in IT Security in addition to OSWE and OSCP offensive security
certifications.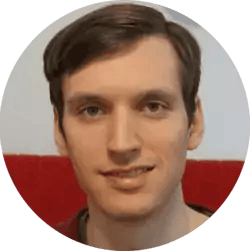 What Is a REST API?

REST (Representational State Transfer) is a highly popular web API type because it offers flexible, fast, and simple communication between RESTful web applications. Compared to other API formats, REST is by far the most used, as over 80% of public web APIs are RESTful. Although stateful REST APIs are theoretically compatible with any protocol or data format, they mostly communicate through HTTP, using JSON, XLT, HTML, XML, or simple text. Out of these data formats, JSON is the most common as it is compatible with most languages.

Their adaptability makes REST APIs especially useful for services that are growing in complexity. Thanks to their ability to process commands from multiple users and different data formats, REST APIs are highly popular in various industries, such as e-commerce or IoT.

REST APIs use five main HTTP methods to request a command:

GET: Retrieve a resource
POST: Create a new resource
PUT: Update an existing resource
PATCH: Modify an existing resource
DELETE: Delete an existing resource

Below, you can see an example of a POST request:

What's the difference between REST and SOAP APIs?

The main difference between REST and SOAP (Simple Object Access Protocol) is that to be RESTful, an API has to simply meet a specific set of characteristics. Meanwhile, SOAP is an actual protocol, built to enable applications to communicate across languages and platforms. REST APIs are generally seen as more flexible and faster than SOAP protocols. Although SOAP protocols slightly decrease the speed of web services, they provide several features such as improved security, atomicity, consistency isolation, and durability (ACID). SOAP interfaces can process multiple protocol types (HTTP, SMTP TCP, etc.). However, SOAP return messages are always sent in XML. Thus, while REST APIs enable flexible high-speed communication, SOAP web services are slightly slower but offer more built-in functionality.

What's the difference between REST and gRPC APIs?

gRPC (Remote Procedure Call) is a Google-developed open-source data interchange mechanism that uses the HTTP/2 protocol. gRPC APIs exchange data using the Protocol Buffers binary format (Protobuf), which imposes standards that developers must follow when creating or using gRPC web APIs. While REST APIs are mainly useful for microservice architectures and third-party apps, gRPC is often applied in IoT systems, browserless mobile apps and applications with multiplexed streams.

What are the different types of API tests?

API tests are not only done for security but also for other reasons, such as performance, functionality, and stability. Which testing approach is the right one for your REST APIs strongly depends on what you are trying to achieve. However, most modern API testing tools can be used for more than one form of testing. Generally, REST API testing approaches include:

Unit Testing: Testing the functionality of individual operations

Integration Testing: Testing the interaction between multiple software modules

Functional Testing: Ensuring that REST APIs behave exactly as it should

Load Testing: Measuring how many calls REST APIs can handle

Reliability Testing: Ensuring that REST APIs produce consistent results and connections

Security Testing: Validating REST API encryption methods and access control